Saturday, August 16th, 2008
We recently introduced an Event Dome in SocioTown. One of the weekly events in the dome is Track & Field. Throughout the day, players can compete in a series of races. In every race, players will accumulate points based on their placement. Then the top 3 players at the end of the day receive a prize.
And they're off!

Everyone is resting up between races.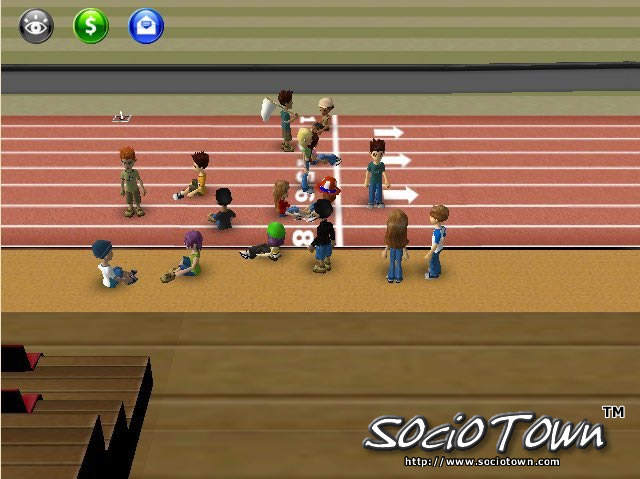 Drinking a glass of lemonade to recover some energy.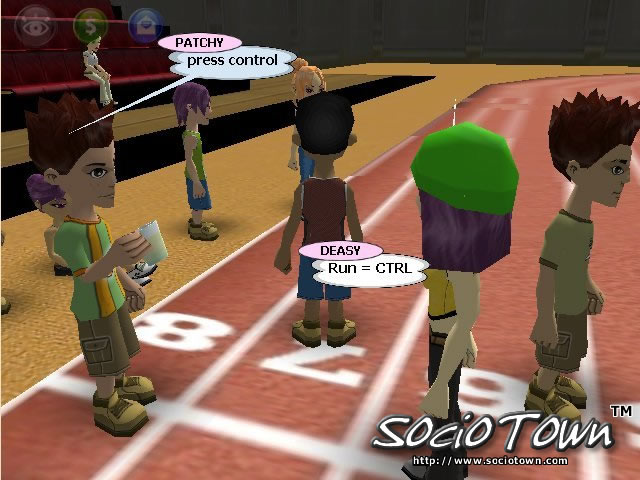 Track & Field has definitely been one of the more popular events.