Tuesday, March 18th, 2008
Street Boxing is one of the gameplay modes we've been keeping under wraps. Here are a couple of teaser screen shots: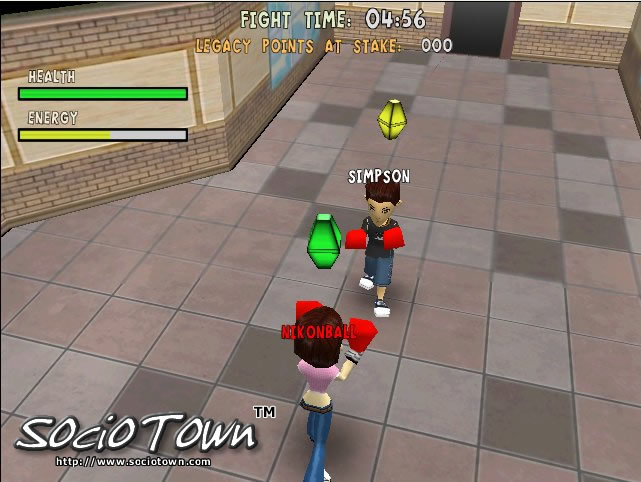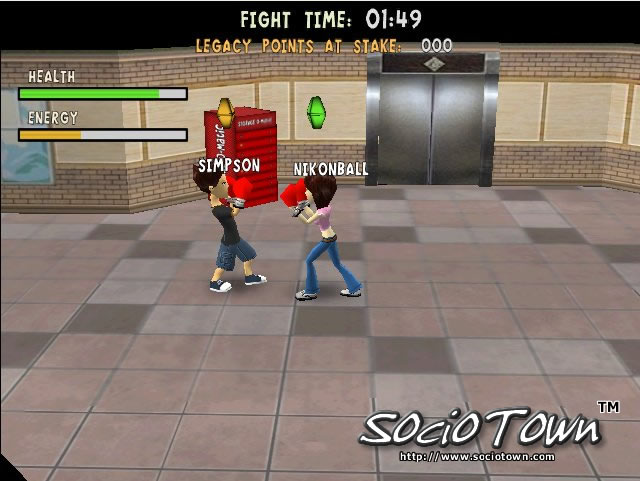 All you need to street box is a pair of boxing gloves, which you can get at the local shops in SocioTown. Street Boxing is real-time fighting. How well you do is dependent on your fight strategy as well as your player attributes such as Speed, Strength, and Endurance.
You can improve your player attributes by training, eating, and lifting weights.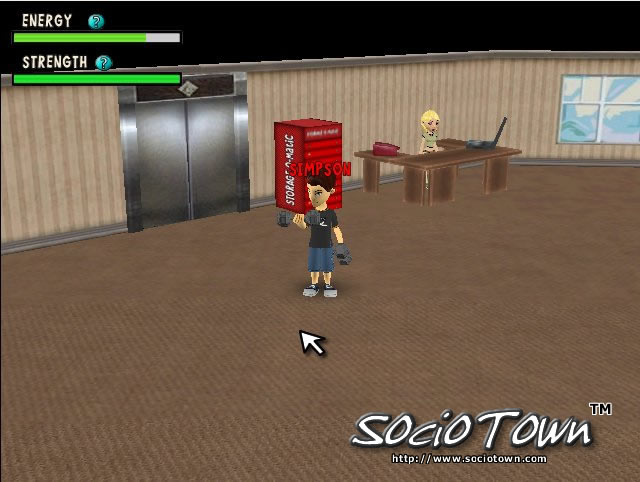 - Chris Evans