This week I'll just give a little teaser information about music in SocioTown.
Most MMO games and virtual worlds just allow you to upload or stream your music MP3s and play it in a jukebox or something similar. In SocioTown, there will actually be virtual instruments, which players can play. This means just about anyone can do an impromptu jam session, which can be enjoyed (or hated!) by others.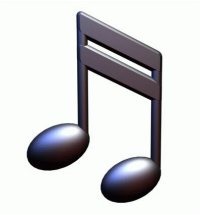 Stay tuned to this space. We'll upload a small video clip of a player using a virtual instrument in a few weeks.