Wednesday, April 4th, 2007
Here's a preview of our upcoming game, SocioTown: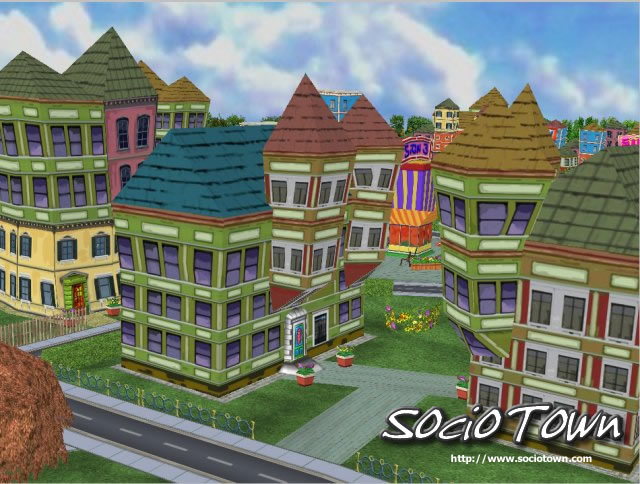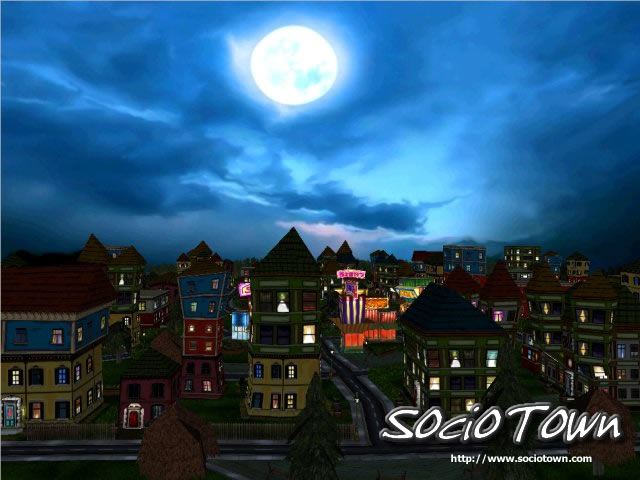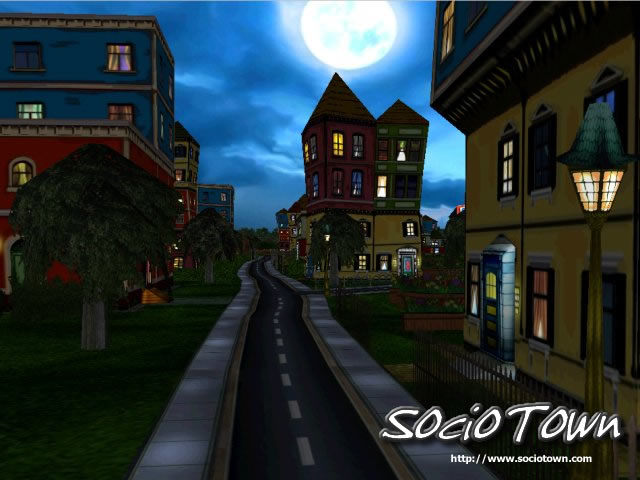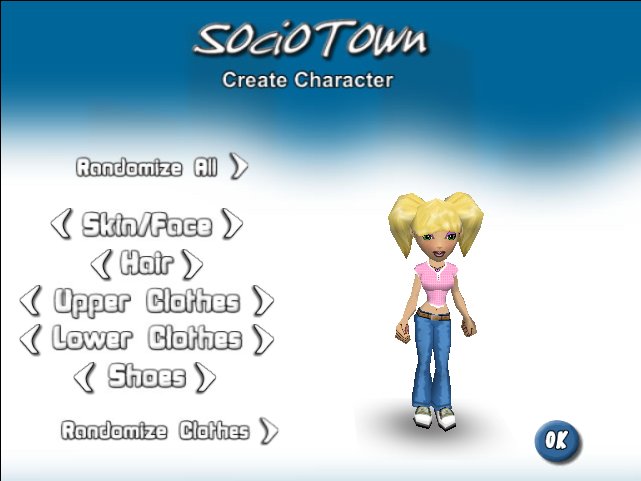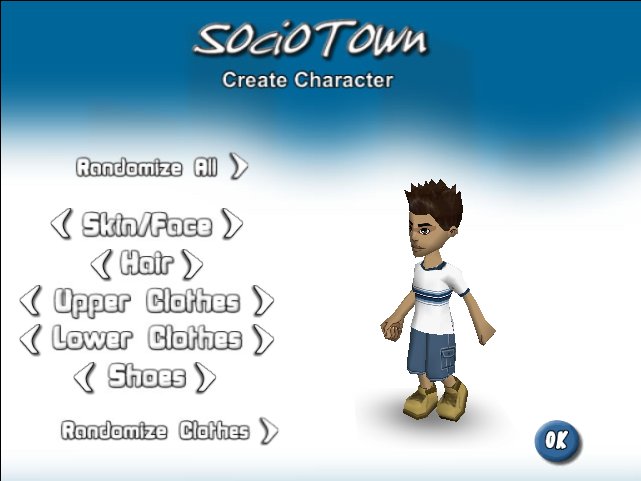 SocioTown is a 100% web-based 3D MMO. It'll be playable in your browser with no downloadable client required. It utilizes Adobe's Shockwave Player, which most browser's already have installed.
When asked, what does the game closely resemble (because we all need comparisons, right?), I usually say it's a MMO Social Game with a bit of a mix of Nintendo's Animal Crossing and The Sims.
Every building you see in the above screen shots will be inhabited by players and you'll be able to do a variety of activities around town. We're implementing a very intuitive social system that hasn't been done before to our knowledge. I'm personally very excited about this game so far and I can't wait for players to get their hands on it.
In the next month, we'll be looking for a small group of Alpha testers for private testing. For the most part you'll be testing basic functionality such as chatting, walking, and etc. We're looking for just a small group since this won't be terribly exciting. By late spring/early summer we'll be making a larger call for Beta testers. All major features will be implemented then, so you'll have a better game experience.
If you're interested in being Alpha or Beta tester, send an e-mail to info@outsidetheboxsoftware.com with "SocioTown Testing" in the subject and state in the message whether you want to be a beta or apha tester. Also mention in the message what version of Windows or Mac you're running and your system specs. If you're selected, we'll contact you when the testing begins.
In the meantime, we'll update this blog with new info and screen shots regularly. Also, please feel free to leave a comment and ask any questions. I'll try to answer what I can.